Overall, what can we take from the game against FC Dallas last night? A couple of very important things.
1. Freddy Adu's vision will produce goals.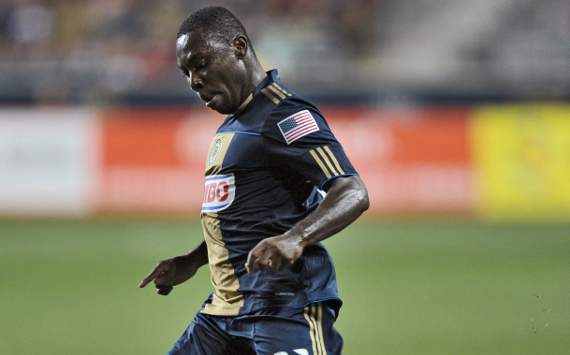 You saw glimpses of it last night. Long balls that were just a little too far, or just a step away from being a shot on goal. This is what Adu brings to the table. His vision and passing are going to lead to goals for Le Toux and McInerney. Having a player on the side like Adu should also open up the middle of the field, since teams will be dropping defenders to his side of the field to cover him. And hopefully, the play of Adu and the rest of the Union attack will take some of the pressure off of the Union backline. Which brings us to the next point.
2. The Union Backline
Carlos Valdes made a boneheaded mistake last night that cost the Union dearly. His mishandling of a ball led to Dallas' first goal of the game, and was easily preventable. After the game, Valdes tweeted, "I wanna say sorry to the union fans. Some times this things happen. Thanks for your support." Valdes can't make boneheaded mistakes like that again. The Union squeaked out a draw, but mistakes like that will eventually lead to losses, not to draws.
3. Is Le Toux's scoring drought finally over?
Le Toux had 14 goals last season. Going into last nights game, he had 1 goal. Granted, he is leading the team in assists, but Le Toux is used to scoring. And he finally did last night. Two penalty kicks, both when the Union were down a goal. Le Toux is a clutch player, and he showed it last night. And now the monkey should be off his back. The balls off the post or crossbar, those are in the past now. He had a multi goal game, and needs to carry that momentum into the next few matches. With Carlos Ruiz gone, and the addition of Adu, the Union attack is in flux. And they need Le Toux to step up and score goals to help ease the transition. Will he do it? Only time will tell.